Catering as competitive yet socially vital 'secondary' service Catering as competitive yet socially vital 'secondary' service
09 May 2018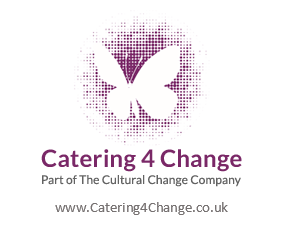 If you run catering services within a University, a College, a School, a Museum, a Sport Centre, a Stadium, a Park, or a Staff Restaurant, you will be faced with a complex operation involving public catering outlets, hospitality and function catering, vending operations and in many cases bar operations. The range of catering/hospitality scenarios can be mind boggling from a finger buffet to a banquet; from a public restaurant/café to high end corporate hospitality. The ability to both manage these complex people-oriented operations and to maintain a progressive strategy of continuous improvement is a daunting task. The challenges are extraordinary:
Building high performance leadership and teams
Maintaining profit margins in the face of ever increasing costs
Ensuring healthy eating is at the forefront of your operation
Adopting eco friendly production and service solutions
Crafting an ethical catering and hospitality operation
Maintaining and improving food and service standards
Creating customer and supplier feedback methods to inform continuous improvement
Making strategic choices regards delivery models
Building effective control systems
Getting the marketing mix fit for your short and long-term requirements
Ensuring through benchmarking best value practices
These are just some of the important issues that you will be involved in and we know that this is incredibly important that you manage these to a high standard to ensure that your operation grows, is fit for purpose, and maintains a high-quality standard in all aspects.
We have brought to market 'Catering4Change' to work with clients who are embarking upon, or are currently involved in change programmes within the catering sector. We specialise in working with clients who have a responsibility for catering operations that may not be the 'primary' aspect of their business. We are part of The Cultural Change Company (www.culturalchange.co.uk) and we therefore not only bring extensive experience of front-line catering and hospitality operations, we also bring proven models of change intervention that tackle attitudinal, cultural and leadership issues that often are central to catering change issues. So please do visit our website www.catering4change.co.uk so we may introduce you to ourselves as potential change partners.